Our Dogs
   Thanks for visiting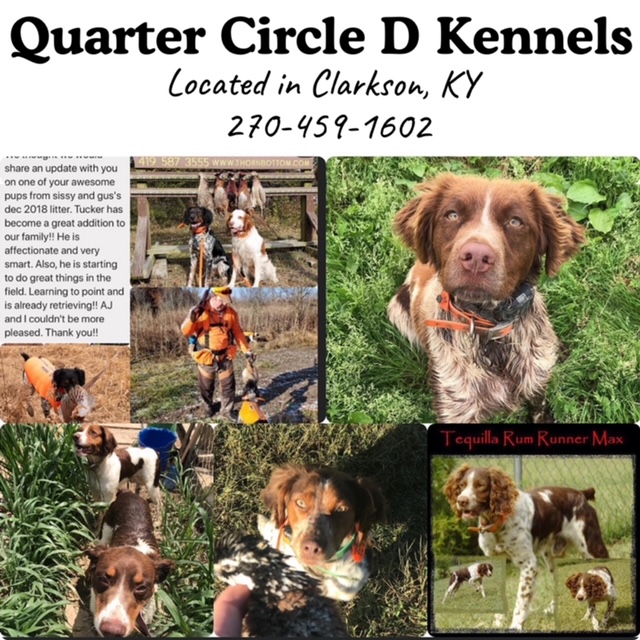 ---
Contact Sky Dickey
 (270) 459-1602
---
Quarter Circle D's Choice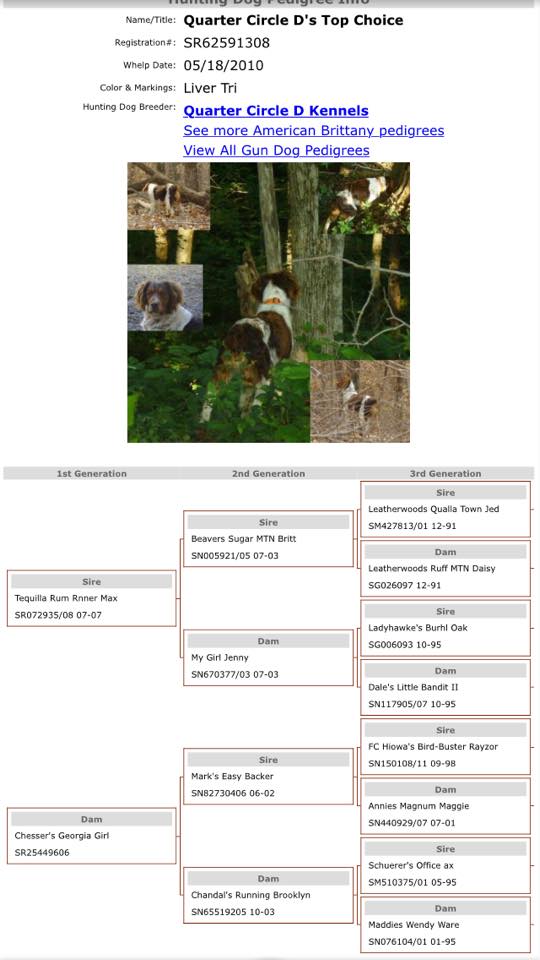 Choice is one of our very own a son of Max and Georgia.. He's very dear to me and Im certailnly more than proud of him.. He is full of desire to hunt,  has a strong point, He's very obidiant and loves everyone! Not to mention he's as good looking as they come.. He's a big stout boy with great conformation with liver tri coloring.. 
Click the link below for a short video of Choice on Point..
https://www.facebook.com/205525496131121/videos/1273383582678635/
---
Son of Max and Peggy
(Click Here For more Photos of Gus)
Gus is very dear to me; it is because

of him that I purchase Max and Peggy. I bought Gus and because of his wonderful nature, temperament and personality I felt I just had to get his parents. (I finally did) I am very proud of him. He, like his dad has the desire to hunt, he is very intelligent, a speedy learner, so eager and willing to please.
This video is of Gus @ 2 years old just showing his personality and willingness to do what he is ask aswell his desire and abilitly to point and hunt.
---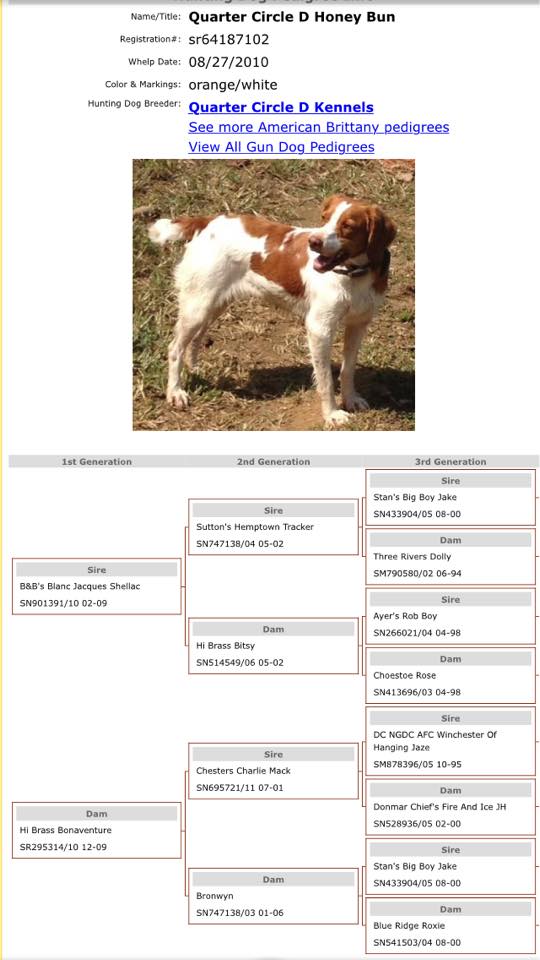 Honey is one of our own and we are certainly proud of her! She is the Daughter of Bonnie.. She's a great dog full of personality with a strong drive to hunt.. Out of some proven dogs with a good pedigree. The girl is bird Crazy! She's all Brittany All the Time.
both her parents are pictured below.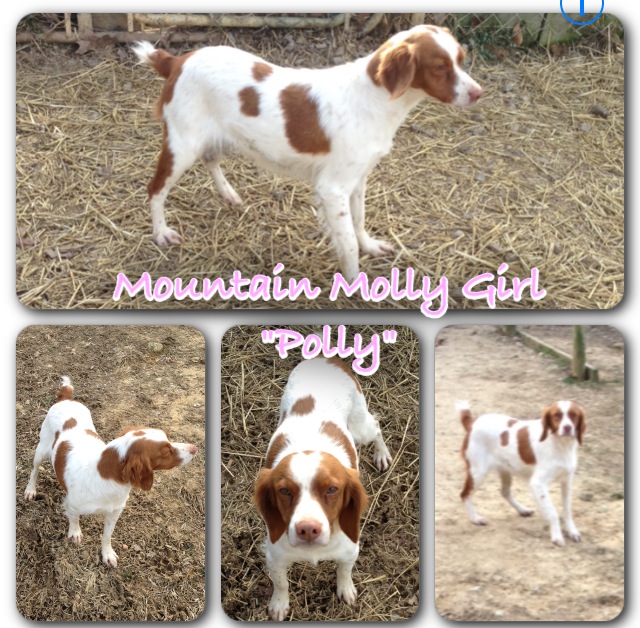 Polly is a full sister and litter mate of Honey.. Again another of our very own! We where so happy for the oppertunity to bring her back to our kennel.. She is a beautiful gal (of course) she has a wonderful personality reminds me so much of her dam Bonnie.. Great female with good bloodlines..
Polly Shares Honey's Pedigree listed above...
---
Sissy is one that we are more that Proud of!! She's 3 generations of our Dogs, what we have worked so hard for and we could not be any more proud..
Sissy is the Daughter of Honey and Choice so Grandaughter of Max&Georgia on the top side and Bonnie&Tracker on bottom.. She's bird Crazy and will go all day.. She full of brittany attitude and Sas! But certainly not a Sissy.. She's bold and brave but very loving and affectionate. 
Absolutely Beautiful with Great conformation, and Perfect markings!
---
Daisy is also The Daughter of Honey & Choice and litter mate to Sissy.. We got the opportunity to purchase Daisy back and make her an addition to our kennel.. We where more than happy to do so and looking forward to seeing her first litter in 2016 :)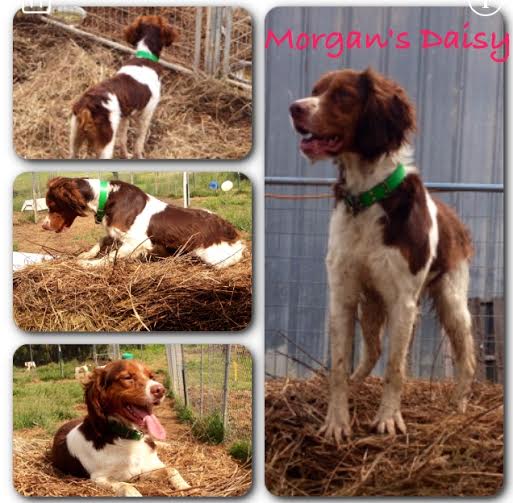 ---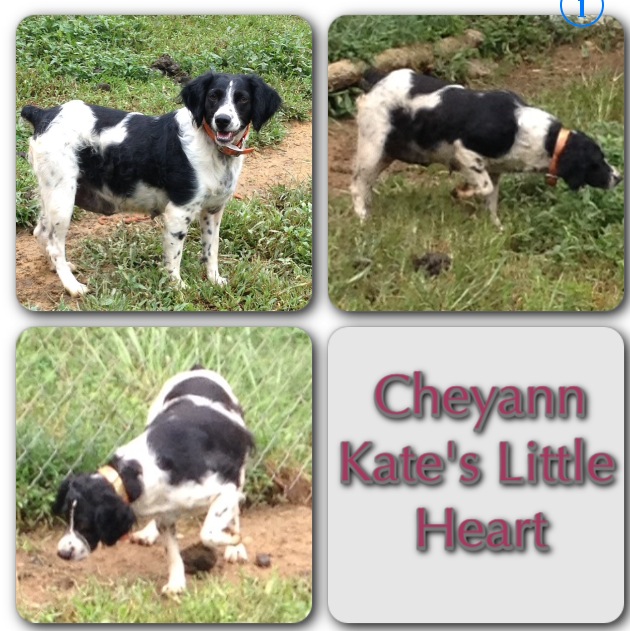 Heart's is yet another one of our own and I continue to say this with pride.. She is the daughter of Gus and Sparta so the Grandaughter of Max and Peggy.. That alone says enough! She's a wonderful female and we where more than excited to have the opportunity to bring her back into our kennel.. She's a sweet gal, good looking and wants to hunt.. And should we know her history! :) 
---