RetiredOrGoneOn
Thanks for visiting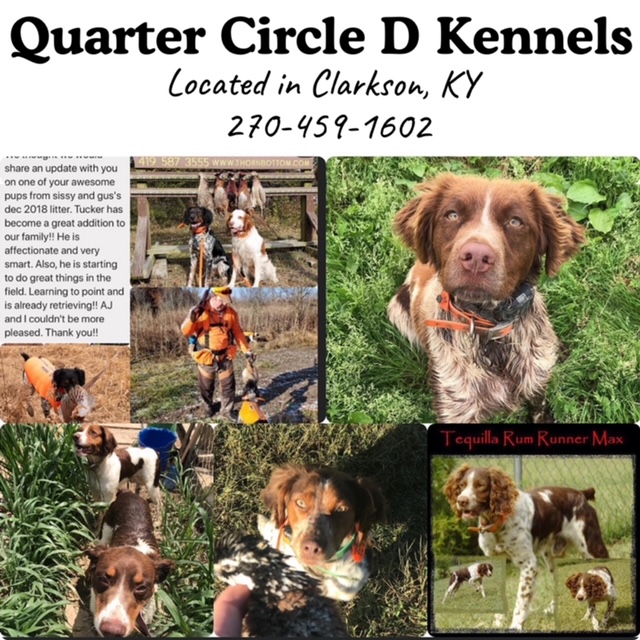 ---
Contact Sky Dickey
 (270) 459-1602
---
Truely Missed and Never Forgotten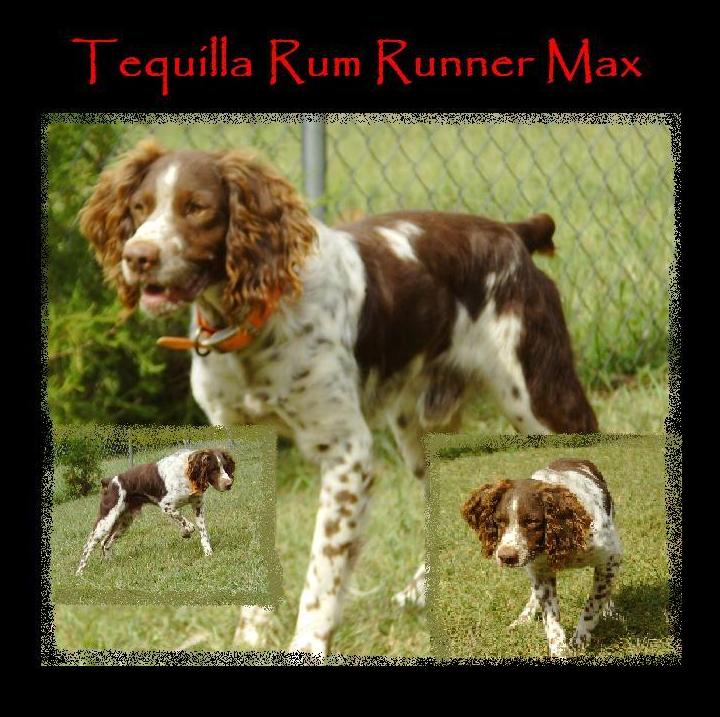 (Click Here For more Photos of Max)
Max is truely missed at our kennels it is because of this dog that I found my love for the Brittany breed.. He was a very well behaved boy and quite a looker as well. He threw lots of color in his puppies. He had a very strong desire to hunt and should with 14 champion dogs in field and show on his 5 generation pedigree. Max worked extremely hard to please and loved every one; he had a very good temperament with all ages. Max was the begining of Quarter Circle D Kennels and he will always be a very big and important part of us.. Max is the sire of our Gus & Choice they will never take his place but they are a part of him; both of them care many of his trates and are wonderful dogs just like their Sire
Tequilla Rum Runner "Max"
CLICK HERE
to view Max's 5 generation Pedigree
---
Georgia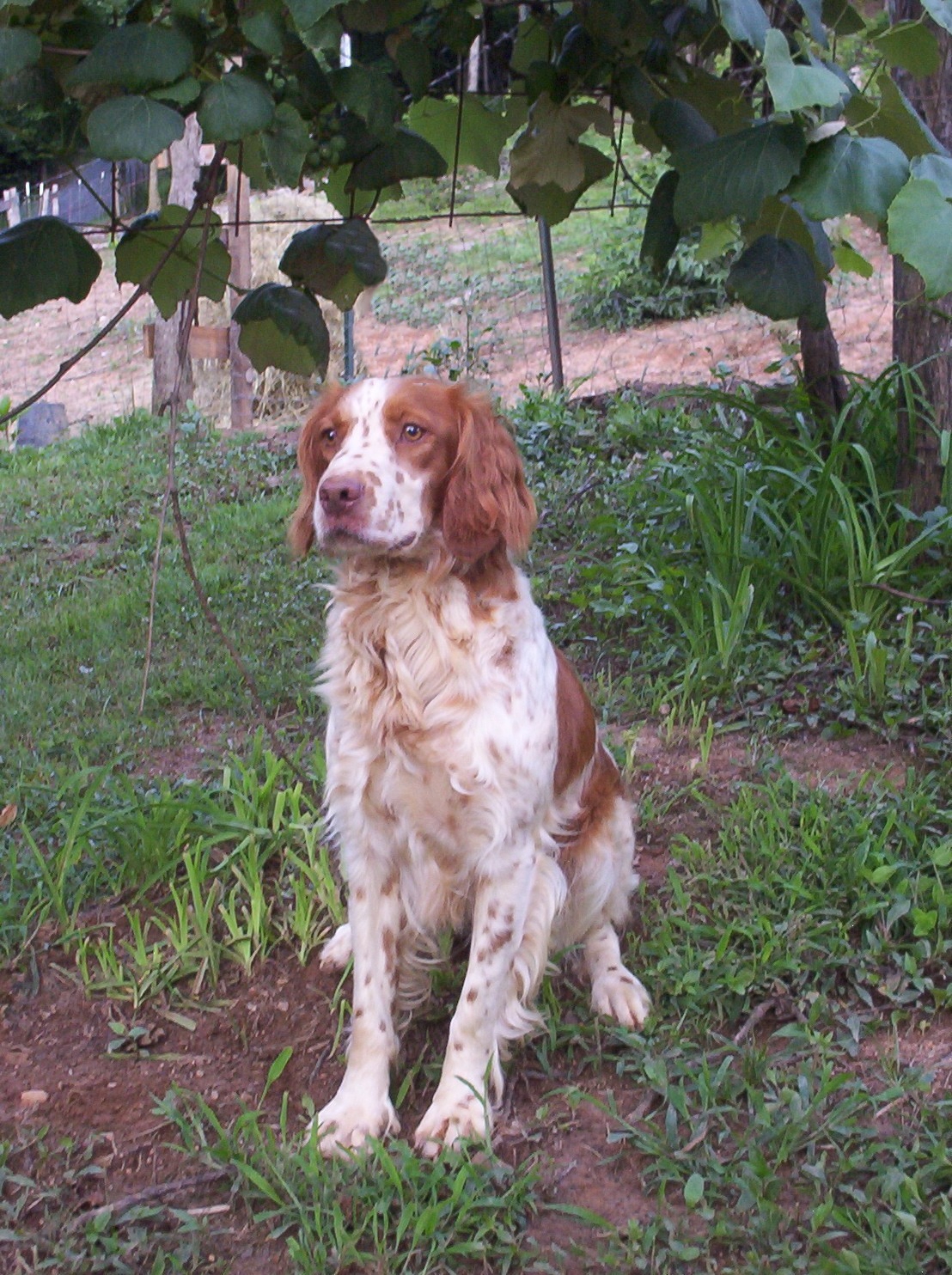 With a Heavy heart I have to write we lost our beloved Georgia gal November 2015.. This was by far one of the hardest losses our kennel has ever had ! Georgia lived a health full life and she passed of old age at 12 years.. She holds a special place here even though she is gone she lives on with her kids and grandkids..
---
Peggy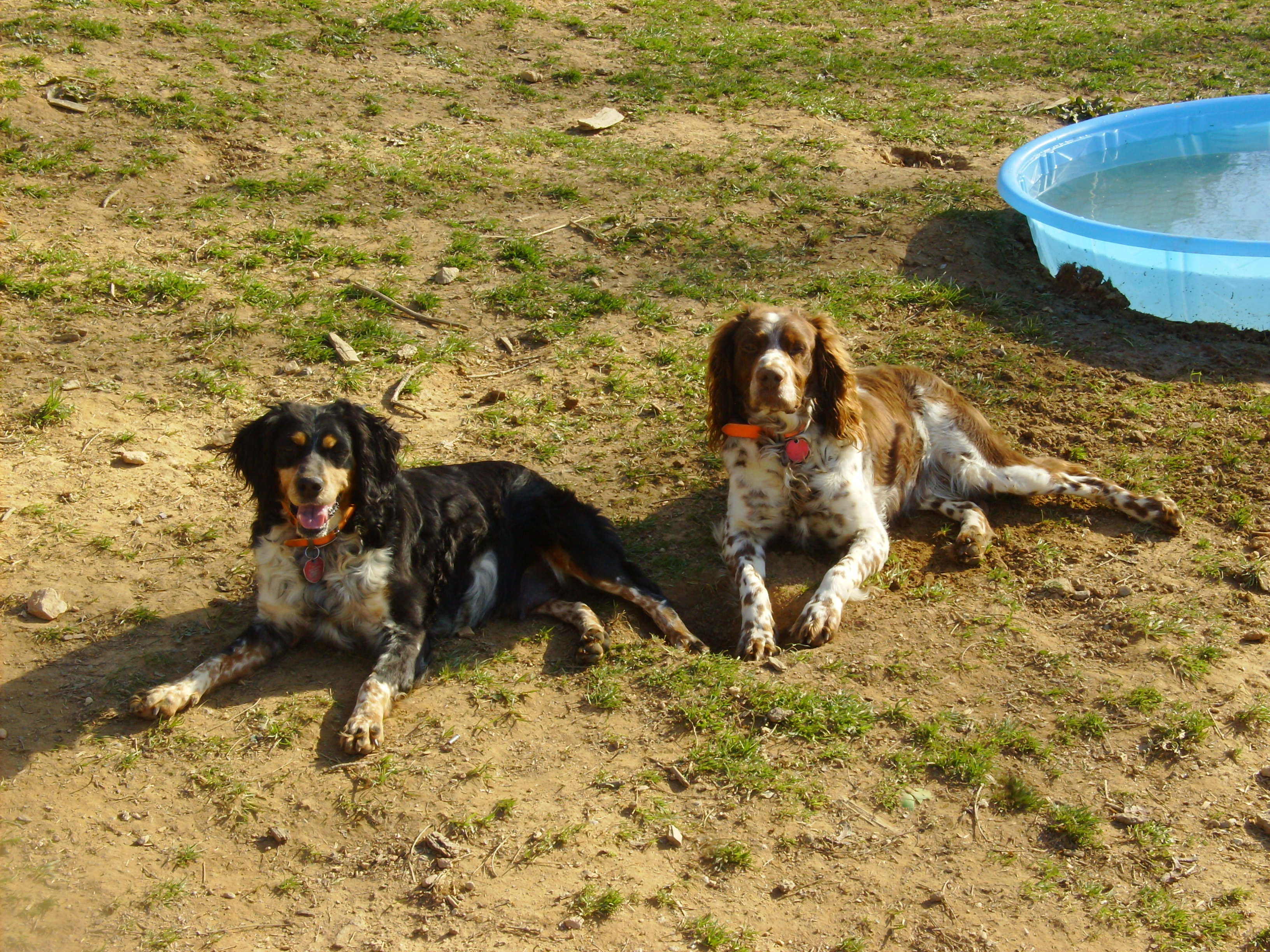 The above picture is of Max and Peggy Both.. The 2 of them where my start and will always hold a very special place here at The Quarter Circle D ..
Peggy was my shadow and the most loyal and loving dog anyone could want for.. We will alway miss and love them both..
They may be gone but there offspring are still going strong so in many ways they will always be a Huge Part of our kennel.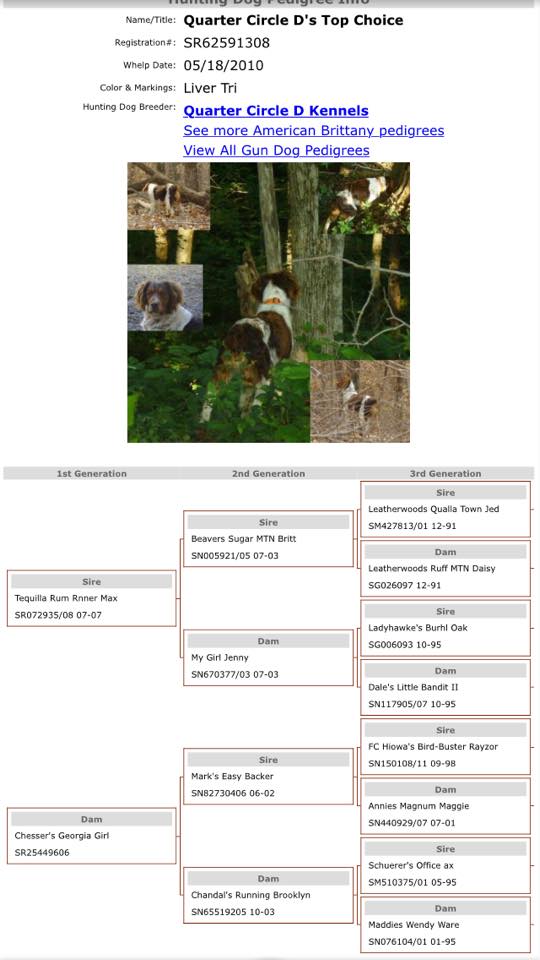 ---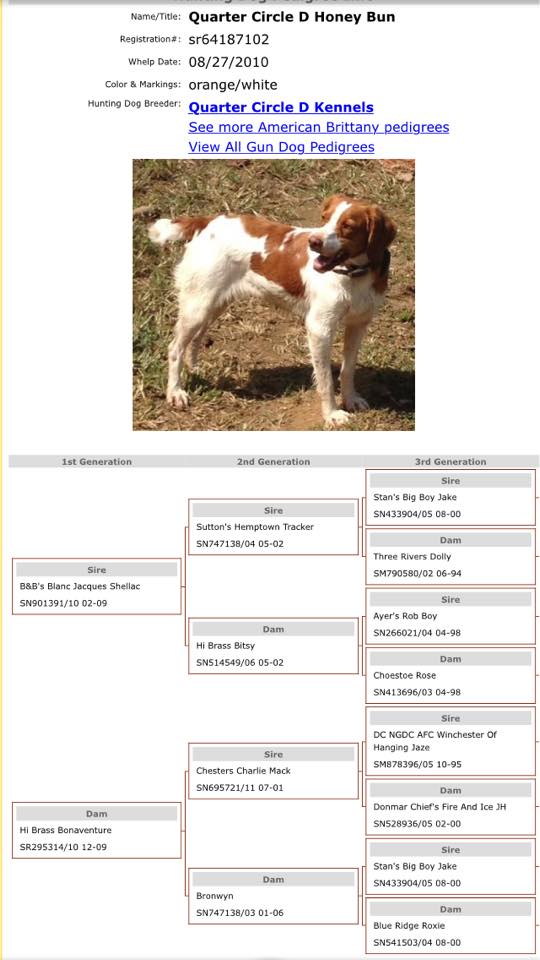 Bonnie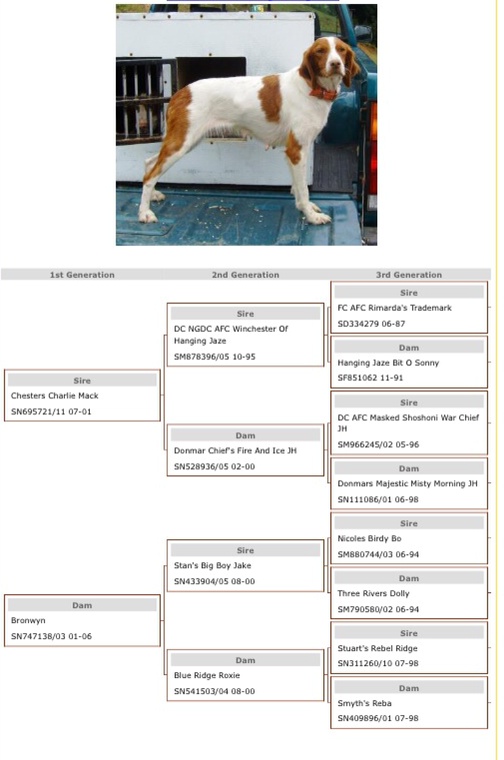 Bonnie was a wonderful gal very afectionate and eager to please you. Of course a very nice looking dog out off 
great hunting stock. Bonnies Grandsire was 
Winchester of Hanging Jaze
(NFC) (DC) (NGDC) (AFC)
She was a proven hunter herself and done her far share in the field. 
We will always miss Bonnie but are Happy to have 2 of her girls with us still ... Bonnie is the dam of Honey and Polly! 
---
Sutton's Bouncing Katie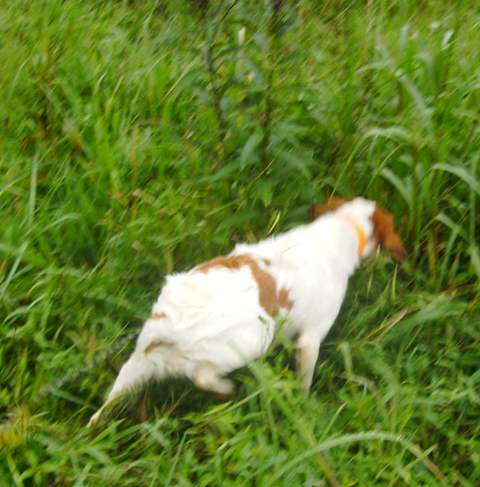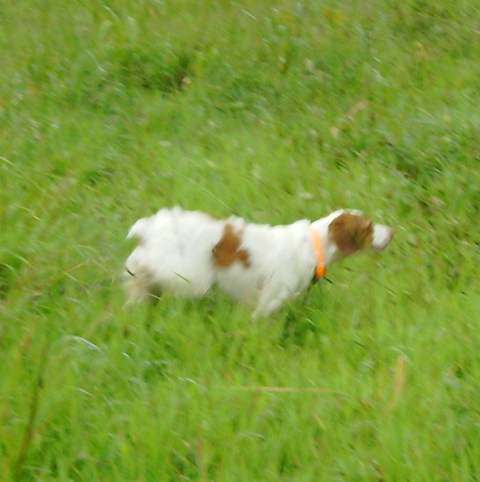 Katie was as loyal and loving as the day is long.. She was always a pleasure to spend time with and will always be missed dearly here at Quarter Circle D.
We proudly still own her daughter Quarter Circle D Katie Did "Molly"
---
Retired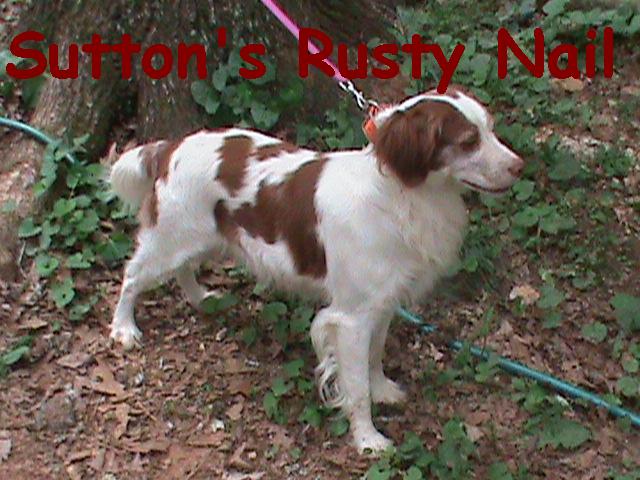 Rusty has been retired and is currently living a life of ese with a family in Letchifield, KY .. Rusty is still hunting and helping to train some of his own pups.. 
---
 Dunkin's Miss Sparta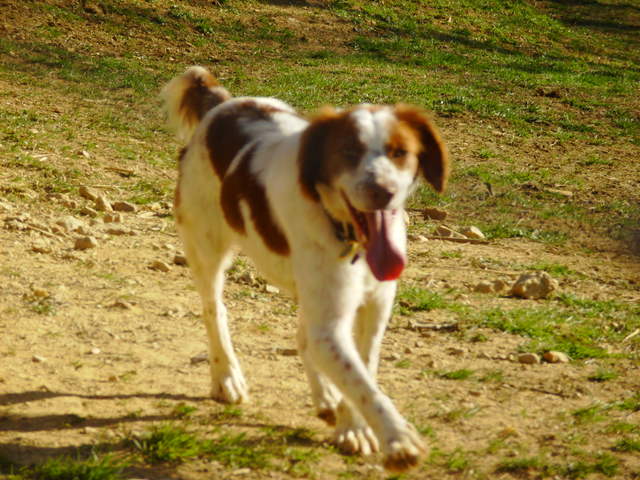 Sparta was a Big Beautiful Girl and just as loving and sweet and you could ask for.. We had Sparta for only a few years but truely enjoyed all the time we had with her.. 
She is the Dam of Hearts.
---

"Molly" Retired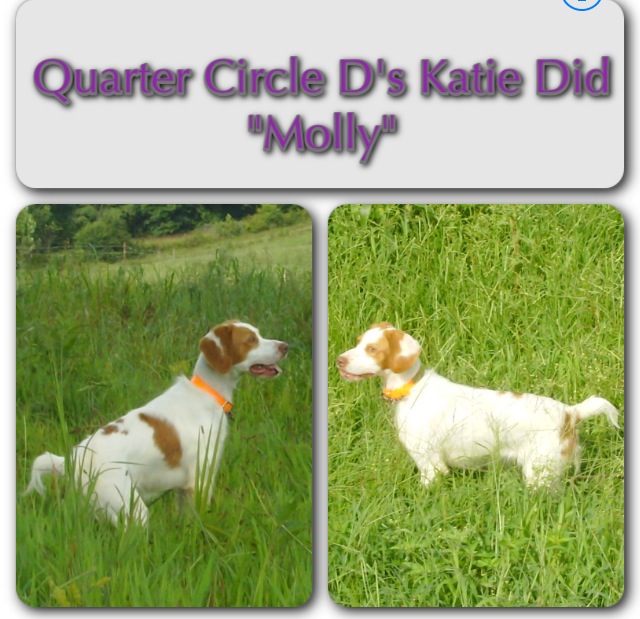 Molly is living the rest of her days with an elderly man as a companion and still gets to go on the occasional hunting trip..
---
Angel (retired)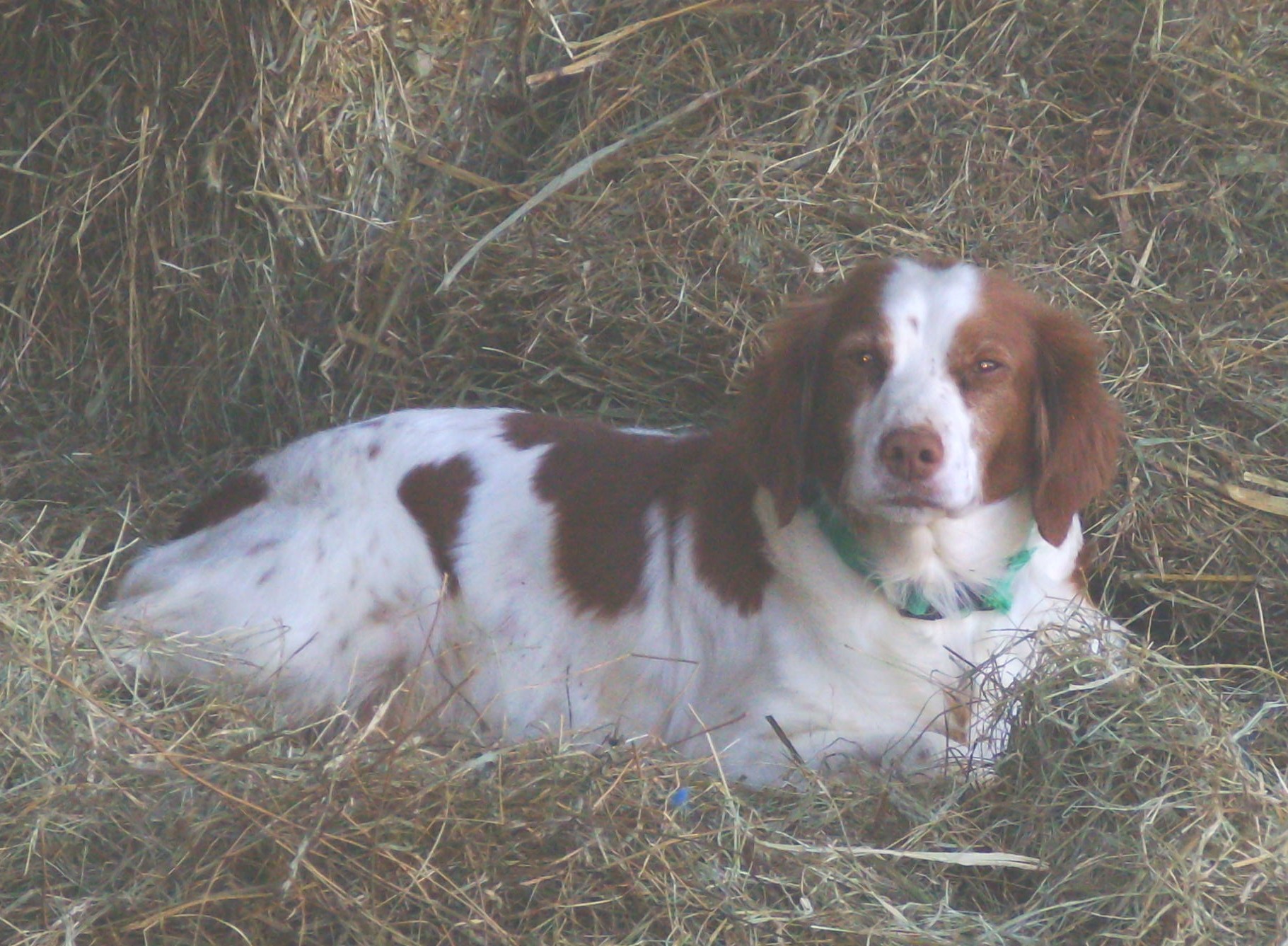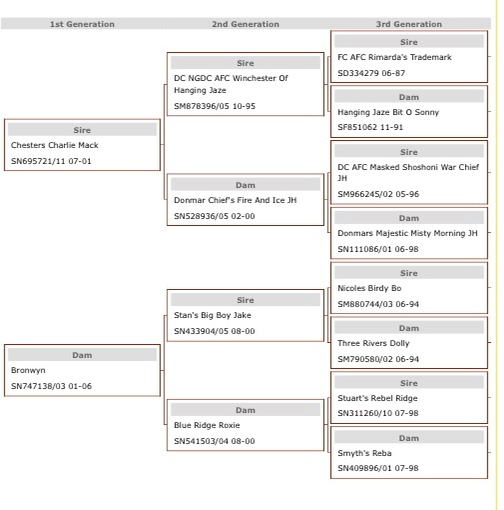 Angel is living our her days with a life of ease just doing as she pleases with the occasional job of taking care of single pups waiting for their family's to pick them up (which she loves)
---
Sally (retired)